Our Pools Mainpage: www.suprnova.cc. Our Twitter: twitter.com/SuprnovaPools Be sure to follow us for updates and news !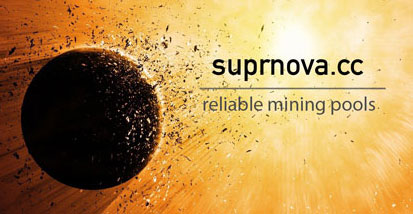 Suprnova's BTGCoin (BitcoinGold) Pool // Algo: equihash 144,5 BgoldPow // Payout Scheme:
PPLNS
// LIVE !
New Port for new Algo "BTG-Equihash 144,5" is 8866 starting at Block 536200
You cannot use "normal" Equihash miners or Z9 ASIC's anymore - you have to use latest EWBF or lolMiner/Funakoshi with "BgoldPoW" personalization and 144,5 Equihash Algo !
SSL-Port: 8817
You can mine directly to your wallet by using "-u WALLET_ADDRESS" as the username - no need to register on the pool !